Teamspirit Employee Self Service software is a terrific way to enhance your current business practices. However, the key to its success is to make sure you know how to implement the service successfully.
Our experience has shown that most of our clients want to ease their system in gently with the minimum of disruption. By providing a 'read only' access area, where name and address details can be checked, employees and managers will build up their confidence quickly and learn to trust the system. From here they can progress on to accessing and changing simple data.
It is suggested that a small implementation team is set up to introduce Employee Self Service software within the organisation and adopt a phased plan of rolling out the system. Confidence is the key initially rather than cost savings.
We recommend a first stage of viewing and checking basic personal information to build up confidence. Then staff and managers can progress through the stages of updating personal information, attendance, absence, expenses, training and finally payslips.
The impact of this should not be underestimated particularly where large workforces are distributed across many different locations. Functions such as timesheets, expenses claims and holiday requests are traditionally paper based and often require large amounts of data entry at head office to transfer the details.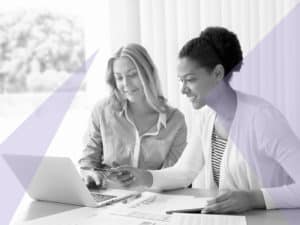 The implementation of the Employee Self Service system should result in more efficient and accurate data entry and fewer mispayments.
Of course the team should adopt a plan that is suitable for the size of the organisation, taking into account the functions required. The choice of functions from our list and their relative priority will vary the future phases of the project; therefore the plan that follows is an example only.

Phase 1 – Planning Phase
Consider what functions you require – for example:
Personal Information

Timesheet entry and approval

Holiday and sick leave entry and approval

Expense claims entry and approval

Training and Qualifications

Payslips – View and print current and historical payslips

Phase 2 – Employee Self Service Personal Information
Give employees access to their records in a 'read only' format. Employees should be encouraged to check their personal details. Then switch on the ability to add and edit emergency contact details. This will give them experience in adding and changing information without the data having any serious implications on the rest of the system. The implementation team can then monitor the activity generated by a report. Finally the ability to change other personal information can be enabled, giving employees some additional responsibility.

Phase 3 – Employee Self Service Training and Qualification Information
Give employees the ability to access their records and encourage them to check and report any discrepancies. Following this, employees can progress to updating and amending their own records.

Phase 4 – Employee Self Service Payslips
It is important to agree in what form this option will be implemented. Select a small pilot group and switch on the option for them to view and print current and/or historical payslips. This function can be expanded progressively across all employees.

Phase 5 – Employee Self Service transaction entry
Select a simple Employee Self Service transaction to pilot, for example a timesheet or holiday request. This will give the implementation team experience of layout design, setting up approval routes and allocating the function to a small pilot team. By testing the operation of the selected function the transactions can be checked and approved before rolling out the function to all other employees. This phase can then be repeated for each function.
---
Employee Self Service or Manager Access Software – Please contact us to discuss your requirements.