Award-Winning HR & Payroll
FMP Global is an award-winning HR & payroll company that understands that every business is unique. That's why we provide a broad range of flexible solutions, from fully managed payroll services to feature-rich HR that empowers your business.
We believe that it's important to feel comfortable that your provider has the processes and data security in place to ensure that the service you get is what you need, but also the accreditations and industry recognised awards that instil confidence that you are making the right choice.
---
In June 2019 FMP Global achieved Best Companies accreditation, achieving 'Ones to Watch' status. The 'Ones to Watch' accreditation is a special status awarded to organisations where workplace engagement shows promising signs for the future.
in 2019 we were shortlisted at the Global Payroll Awards in Lisbon.
FMP Global were shortlisted for the Global Payroll Supplier of the Year award and Innovation of the Year award (for the myFMP app).
The Innovation of the year nomination was for FMP Global's myFMP payroll App, which securely delivers all an employees payslips to their mobile device.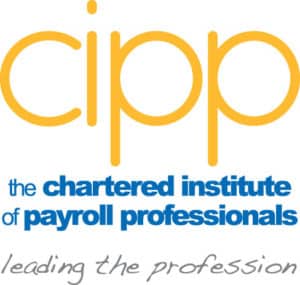 In 2019 and 2018 FMP Global were finalists at the CIPP Annual Excellence Awards for International Payroll Service provider of the Year.
The CIPP's Annual Excellence Awards recognise outstanding contribution and commitment to excellence in the payroll profession.
We were shortlisted multiple times in 2019,  including Best Business, Best Employer, HR & Payroll Provider, and Innovation awards.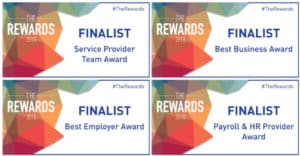 In 2018 we were shortlisted for 4 awards including the best Service Provider Team and the Payroll Service Provider of the Year.
FMP sponsor the Rising Star category.
---
In November 2017 Justin Cottrell, FMP Global's CEO received the 'Best Leader' award at 'The Rewards', that celebrate the very best of Payroll, HR, Pensions and Benefits people in the employee marketplace. The FMP Global team were also shortlisted in the International category, the HR and Payroll category, and the Best Employer category.
In November 2016 the FMP Global team, won the Best Payroll Support Team award at the Payroll World Awards. The award celebrated outstanding customer service from our FMP Payrite helpdesk team. The FMP team were also finalists for Payroll Provider of the Year, Software Product of the Year and Best Leader award for Neil Lagden.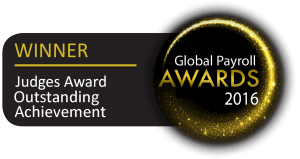 In May 2016 FMP Global picked up the Judges Award for Outstanding Achievement at the Global Payroll Awards, London. The international board of judges selected FMP for this award celebrate technical excellence and professional development amongst companies and their payroll teams operating in-country and internationally.

In May 2018 FMP Global were finalists for the Global Payroll Supplier of the Year at a glittering awards night held in Lisbon, Portugal.
The Global Payroll Awards celebrate technical excellence and professional development amongst companies and their payroll teams operating internationally.
---
The Bacs Approved Bureaux Scheme (BABS) is for computer bureaux that submit transactions through the Bacs service on behalf of third party organisations.
FMP Global has continually achieved 'Excellent' or 'Good' in each of the five categories audited, giving you confidence that we'll deliver funds to your people quickly and effectively.
FMP was last successfully audited in June 2018.
FMP Global achieved CIPP Payroll Assurance Scheme (PAS) recognition in July 2015, and was re-accredited in November 2017. This accreditation scheme doesn't just look at the payroll team, but also the interactions with other functions like HR, tax, legal or finance, essential to ensure full, accurate and timely compliance with HMRC, DWP and TPR. We actively encourage membership of the CIPP

FMP Global achieved Investors in People accreditation in November 2018 based on the sixth generation Investors in People Standard.
This accreditation embraces the features of leading organisations from across the world. The accreditation requires genuine commitment from leaders, passionate employees and everyone focussed on the ambition of the organisation.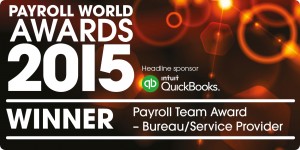 FMP Global was the proud winner of the Payroll Team Award at the Payroll World Awards, London, November 2015. The team were also shortlisted as finalist in two other categories – Specialist Payroll Provider Award (with Charity campaigner ecdp for the Disability Agenda), and the Outstanding Customer Service Award.
---
ISO 9001 looks at our quality management system and we need to demonstrate our ability to consistently provide product and services that meet customer and applicable statutory and regulatory requirements.
ISO 14001 specifies requirements for organisations looking to manage their environmental responsibilities. It focusses on our specific approaches such as audits and communications, as well as environmental challenges.
ISO 27001 gives accreditation to organizations who keep information assets secure, such as financial information, intellectual property, employee details or information entrusted to us by third parties.
ISO 22301
 specifies requirements to plan, establish, implement, operate, monitor, review, maintain and continually improve a documented management system to protect against, reduce the likelihood of occurrence, prepare for, respond to, and recover from disruptive incidents when they arise.
---