 Hassle-free
Outsourced Payroll Services
Take the pain out of payroll Fast, responsive & flexible
Payroll Software
An out of the box solutions that grow with your business

Payroll Services & Software
from Award Winning UK Payroll Company
As a leading payroll company, we provide flexible and secure solutions for businesses of all sizes across the UK.
We're proud to work in partnership with you, helping you achieve your broader business goals with tailored payroll services and HR and payroll software solutions.
As one of the leading providers of payroll solutions in the UK, with over 40 years' experience, your payroll is in safe hands. Our blend of high-quality software and award-winning service has helped businesses of all sizes enjoy faster, more efficient payroll and HR processing.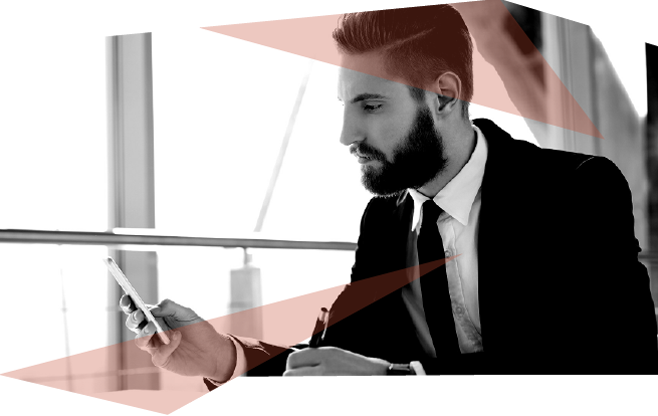 Outsourced Payroll Services Pay your staff on time, every time with award-winning, outsourced payroll solutions. Let FMP Global be your dedicated payroll bureau so you can focus on what matters - your business. Our outsourced payroll services can be adapted to any size business, whether you need fully managed or part managed payroll.
Payroll Software We're a payroll company with over 40 years of experience. Our expertise has helped us design payroll software that not only boosts productivity, but profitability too. Our HR and payroll software solution Payrite is designed to increase your business's efficiency in a flexible and scalable way.
A Multi-Award Winning Company
As one of the UK's leading payroll providers, our award-winning services have been globally acclaimed year after year. Our industry-recognised awards and accreditations are a testament to our commitment to quality service and satisfaction. We have been awarded for our dedicated teams, first-class customer support and more.

Payroll solutions that grow with your business
At FMP Global, we offer a tailored solution to your business that scales with you. This means that you only pay for the services you use. We specialise in eliminating time-consuming payroll and HR tasks, so you to concentrate on the important things in your business. Whether you want to focus on strategy, improve your organisation's earning potential, or just want to reduce the administrative burden, we can help.
We believe that efficient payroll and HR processes are essential to the success of a profitable business. That's why we offer a range of services that are the perfect fit for businesses of any size. So, when it's time to grow, we work in partnership with you to support your expansion, making transitions easy and hassle-free. Our payroll software puts control back into your hands. Completely secure, fully flexible and effortlessly scalable.
FAQs
How does outsourced payroll work?
Payroll outsourcing is when a company uses a specialist third party to handle all of part of their payroll function for them. This allows the company to focus on what they do best, with the peace of mind that trained professionals are ensuring payroll and legislative obligations are taken care of.
What markets do you work in?
Our payroll services team works with businesses across market sectors throughout the UK. Our key sectors include accountancy and finance, education, healthcare, leisure & hospitality, charities/NFPs, sport, retail and more.
Will my payroll data be secure?
We are open and transparent, offering complete visibility of payroll reporting. We are ISO 9001, ISO 22301 and ISO 14000 compliant and are one of the few payroll companies that hold CIPP Payroll Assurance Scheme accreditation. We are also an Approved BACS Bureau and hold ISO 27001 Information Security accreditation. No one is more secure with your employee's payroll information or money.
What software solutions do you offer?
We provide innovative software solutions for payroll and HR, with software that we own, manage and maintain in-house . Our award winning Payrite payroll software is HMRC tested and recognised, and used by thousands of payroll professionals. Our Amity HR software provides HR professionals with a web enabled cloud platform that centralises employee data and a wide range of HR processes, and can act as a combined HR and Payroll software solution if needed.
How can outsourcing payroll save me money?
We design our payroll solutions around your current business needs, so you only pay for what you need. We work with you as your business grows, and scale with your operational needs. By streamlining processes and eliminating payroll errors, your business will have more productivity and better ROI.
Do you handle Auto-Enrolment?
Yes! We have worked closely with The Pension Regulator (TPR) since the conception of Pension Reform to ensure that our payroll software fully supports Auto Enrolment and related pension reforms. To address the Pensions Reform changes, our software has enhanced functionality to meet your needs. Our payroll teams are also here to support your Auto-Enrolment requirements.
Speak to a Payroll Expert
Let our team find you the perfect payroll solution for your business.
Contact Us