35 years as a leading supplier of integrated HR and Payroll software has allowed us to gain a wealth of experience in many market sectors, including retail. To date almost 20% of our existing client base are organisations in the retail sector including some well-known high street names such as H&M Hennes, Heal & Sons and Jacques Vert.
So what makes Teamspirit HR and Payroll software such an attractive solution to clients in the retail sector?
Firstly, Teamspirit has been built around a single database which means that there is a single point of entry for data into the system regardless of whether information is entered in HR or Payroll. The fact that no duplicate data entry is required between modules makes Teamspirit an extremely efficient solution for retail organisations which typically have a high turnover of staff. What's more a high turnover of staff will not be detrimental to the cost of your Teamspirit system, as unlike many other HR and Payroll software packages on the market, it is not priced by the number of staff you employ. Furthermore our annual maintenance cost includes unlimited access to our Helpdesk, a dedicated Client Services website to help you get the best from your HR and Payroll system and upgrades to the system to ensure that all clients are running on the same version of the software at the beginning of the new tax year.

Teamspirit is also extremely flexible, it can be purchased on a modular basis and if certain specialist functionality required by your individual business is not included in the standard system, it can be configured to meet your requirements without the need for costly bespoke programming.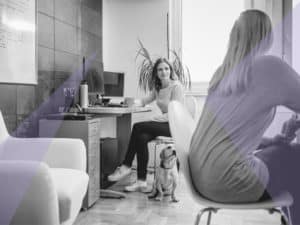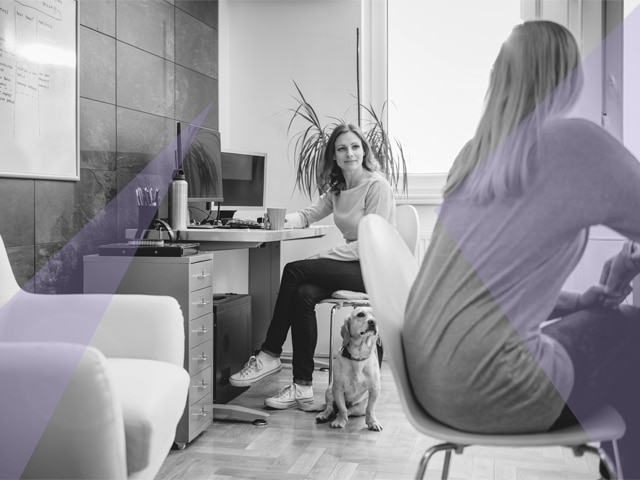 This makes Teamspirit a highly flexible and scalable solution ensuring that your requirements can be met both now and in the future. The flexibility of Teamspirit also allows you to link to third party systems including Microsoft applications, most major accounting packages and attendance/absence recording or EPOS type systems.
Teamspirit's inherent reporting tool includes a wide range of reports as standard, whilst providing the ability to build your own reports on any information held within the Teamspirit database, subject to security level. This reporting functionality will allow you to monitor information such as hours worked and costs against set budgets. Teamspirit can also link to third party reporting tools such as Crystal, SQL Report Server and Org Plus for creation of your own reports. Staff absence and absence patterns can be reported on using the system's standard reports and calculations such as the Bradford Factor which monitors persistent short term absence; the most disruptive and costly problems for businesses today. Attendance, in terms of recording times from a clocking point of view, and staff movement across stores can also be tracked using Teamspirit's Time & Attendance module which can be fully integrated with Teamspirit's HR and Payroll modules.
In addition to paying full time staff, Teamspirit's HMRC Recognised Payroll software will give you the ability to pay casual and part-time staff that may be required to work different shifts or non-standard working hours. This type of information can be monitored by your payroll department or if like many organisations, you are looking to devolve additional responsibility to Store Managers and Supervisors, you could take advantage of the functionality offered by Teamspirit's Web-based Manager Access module. Teamspirit's Web-based Manager Access module, more commonly referred to in the industry as Manager Self-Service, gives Managers and Supervisors the ability to record absence and authorise timesheets and expenses for their specific staff based on store, area or region etc. Our Manager Access module also includes a weekly timesheet facility which is able to record time, absence and monitor values on a single screen. The ability to record blank timesheets where appropriate, is also available, as is the ability to enter timesheets for staff that have been 'borrowed' from another store, thus enabling their costs to be associated with the 'worked in store' rather than 'home store'.
The large volume of new applicants resulting from the high turnover of staff in the retail sector requires an effective recruitment software solution to make the process from initial application through to recruitment as efficient as possible. Teamspirit can provide an end-to-end recruitment solution which again can be fully integrated with Teamspirit's HR and Payroll modules. Our web-based vacancy application module, Teamspirit eApply, allows applicants to submit CV's and apply for vacancies online via your website, removing the paper trail and allowing for seamless transfer to the core Recruitment system. In addition, for those retail organisations who not only have a high level of applicants but require remote sites to be part of the recruitment cycle of new employees, our parent company, FMP Global (UK) Limited, has a full e-recruitment system called Talent which links to Teamspirit.
As well as providing full in-house or hosted HR and Payroll software, our FMP Payroll Services division can provide fully managed and bureau payroll services for those retail organisations looking to outsource their payroll function whilst retaining an in-house HR function. Similarly, if you are looking to retain payroll in-house but would prefer to outsource the processing and printing of payslips and submission of BACS then FMP Payroll Services can help too.
If you are an organisation in the retail sector who is reviewing your current HR and Payroll arrangements and would like to discuss how we could help you meet your requirements, then please contact us today.
Teamspirit software demonstrations are available on request and we have some excellent reference sites in the area of retail.