Human Resources are a hugely important task for any company. Whether you are a small business or a larger organisation employing over 1000 employees, the challenges remain the same. Efficiency and productivity is a major concern – managing the workforce and having processes in place to do this efficiently. Here we take a look at these common issues and how they can be effectively tackled using Human Resources Software.
HR Issues
The Human Resources Management function includes a variety of activities. Key among them are deciding what staffing needs there are, recruiting and training employees, dealing with HR issues, performance issues and ensuring personnel and management practices conform to various regulations. Activities also include managing employee benefits and compensation, employee records and personnel policies.
HR Managers and businesses are discovering the numerous benefits that can be realised by using Human Resources Software to simply their business processes. Using HR Software for tracking, monitoring and calculating allows more time to spend on other areas of the business and solving day-to-day HR issues.
One of the greatest benefits of HR software has to be the simplification of processes. The time taken of entering and processing tasks such as holiday requests, annual leave, sickness and absence, which is often done by hand, is streamlined by entering the information into a computer database. It is also easier for managers to accurately monitor sickness and training requests, update records and run detailed reports. In addition improved record accuracy is another benefit of utilising HR Software, as individuals are asked to confirm data before saving to the database.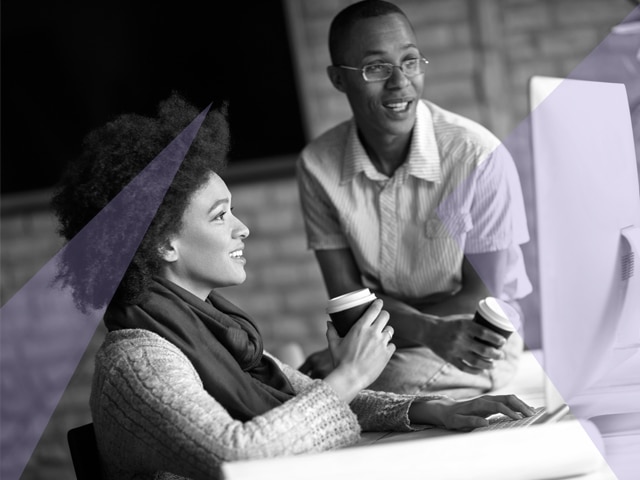 HR Software for small businesses
Teamspirit Payroll and HR software is designed for businesses with one hundred or more employees. As the pricing is dependent on the number of modules taken and the number of concurrent users, the software offers excellent value for small to medium companies.
Have you considered if your current HR and payroll systems are working for your business? Smaller businesses face the same challenges as larger organisations and aspects such as monitoring sickness and absences, making sure all staff records are up to date and complying with legislation are all part of the HR function. Installing a software package tailored to the company's needs will increase efficiency and allow reports and statistics to be produced at the touch of a button.
Many businesses still maintain their records in a filing cabinet or on a spreadsheet. By installing a HR Software package administration is greatly reduced and processes streamlined. Goodbye to the paper office! By purchasing an integrated system operating from a unitary database, your business will benefit from a single entry point meaning that there is no need for data duplication.
FMP Global will also offer the peace of mind of an experienced team of professionals to help you through the buying and installation process with the added benefit of a supportive help desk team to deal with any concerns and queries along the way.
As a business grows, our software solution can expand to meet the company's changing requirements, saving the expense of having to effectively start again and invest in a new system.

Human Resources Software for medium to large organisations
The larger the organisation, the complexities of the HR function will undoubtedly increase. FMP Global's HR & Payroll Software is fully equipped to handle the needs of the medium to large HR department.
Administration in areas such as absence and holidays may become more complicated in larger organisations with the addition of management and director's work patterns, part-time calculations and reporting.
Benefits, pensions and staff vehicle information, together with staff bonuses may be a requirement. The organisation structure, headcount and turnover and larger volumes of recruitment will all need managing – all of which can be streamlined and easily reported on by using reliable Human Resource Software.
With an increased number of staff the organisation may also benefit from 'self service' software, something a smaller organisation may opt out of. For the medium to larger organisation however this functionality is a useful option to consider, giving staff access to their records including updating holiday and planned absences, training requests, access to appraisals and sickness self-certification.
Important areas such as training and development and performance management are areas that have an impact upon each other. Our software package brings these together to ensure that your company is able to monitor activities and maximise the knowledge of an employee's abilities and needs.
There is so much a Human Resources Software package can offer a business, what we have just mentioned is the tip of the iceberg! Human Resource Software is a total solution for companies who wish to embrace higher productivity and efficiencies, through to empowering their employees. In conclusion the benefits of installing HR Software will be realised throughout the business.
---
Human Resources Software – For more information please contact us.