The following article is a guide to defining HR Software requirements, helping you to make the right choice for your business both now and for the future, as your business needs grow and evolve.
FMP HR & Payroll Software is a leading provider of payroll and human resources software, with over 35 years experience in the development and creation of products and services that have today become industry standards.
FMP Teamspirit human resources software is structured so it is not just flexible to use but also affordable. Designed to be user-friendly, Teamspirit's HR software module is easy and logical to use and as well as recording all the essential employee information, it will enable you to run a host of strategic reports. As all HR departments have different needs, Teamspirit human resources software provides a functionally rich and scalable solution to suit the changing needs of the business.
FMP Teamspirit caters for an organisation's every HR requirement from a single database. It contains modules such as absence analysis, learning and development, disciplinary and grievance, employee information, equal opportunities monitoring and global statistics.
Implementing new HR software
Successfully implementing any new system assumes that the correct system and software is chosen. So it is important to ask the right questions when selecting your human resources software. For example, does the system operate from a single database to avoid duplicate data entry? Is the software easy to use and adaptable to the changing requirements of your company? Of equal importance is the choice of the right solutions provider who actually understands your requirements and whom you can establish an effective working relationship with.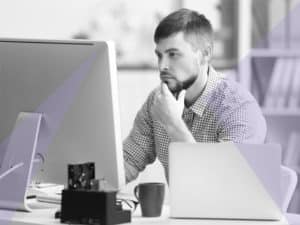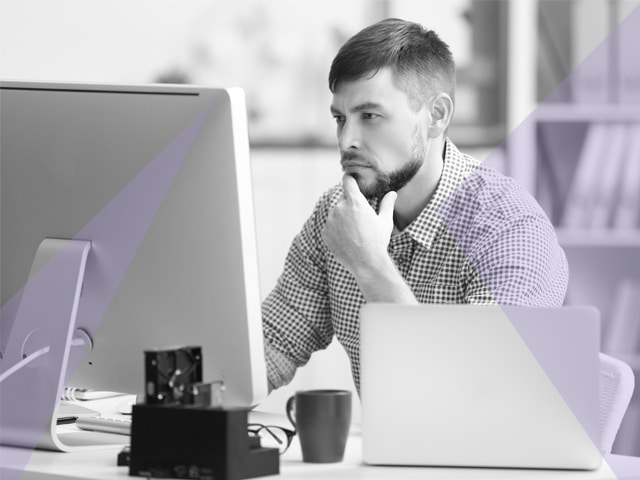 Implementing new HR software into an established HR department can be a difficult task in any industry. New software applications can be difficult to merge into existing operations and to gain user buy-in. There are a number of ways to ease the pain of introducing and implementing new HR software for the company. Taking the stress out of the process enables employees to get to grips with the software faster and implement the software in everyday operations much more quickly. These are outlined below:
Easing the transition to your new human resources software
It is crucial that you take into account the level of support offered by your provider to help your site run smoothly. You should have a strong working relationship in place which also includes group training sessions for all of the employees that will be using the software, to learn the basics of the system. At this stage it would also be a good idea to brief staff on Data Protection issues and guidelines if they are not already aware of them.
It is recommended that you have an implementation plan in place detailing who is responsible for what at each stage of the project. With any new implementation it is also advisable to have a disaster recovery plan in place to deal with the unthinkable.
With appropriate training HR software program can be implemented in a company with most employees adjusting to using the new application within a relatively short space of time. Implementing the software will not be as difficult if you keep the features of the application and your processes in mind when choosing the right type of software for your company. However, be practical in your expectations, start by enabling basic procedures and then systematically introduce further tasks. After the software has been fully implemented, your company will begin to see the results of simplifying its HR processes in a short amount of time.
Define your HR software needs
It is paramount to define your exact HR software needs prior to selecting your HR software application. The more detail at this time, the better the choice you should make.
Make a list of what your HR Software application should include; a wish list as such. Take into consideration whether you require a Windows based system, whether you want to integrate payroll, what reports your require, what features you need, such as time and attendance, staff training, appraisals etc. and will the system be easy to use. If you are looking to integrate payroll and/or time & attendance with HR, at this stage it is also important to look for a system that is fully integrated and operates from a single database. This is a good choice if you want to avoid duplication of data entry and maximise data integrity.
There are an abundance of providers in the marketplace claiming to have the most up to date HR software on the market. That is why it is so important to ask the right questions. You can then create a more detailed 'needs' list and research further until you have found a solution that fits.
It is important to get feedback from employees who are going to have to use the new application. If you are going to involve other departments such as payroll, training and development and the health and safety department, they may have specific needs, which should be taken into account. The more people you involve in the selection process the better, as that way you will get people to 'buy into' the new system.
For more information on HR Software functionality, read our white paper: Human Resources Software – Selecting the functionality that is right for your business.
Functionality – things to think about
The configuration of the system should allow you to make unlimited additions and modifications to allow bespoke features to be added as and when needed. Not all systems allow this so it is worth looking at what is included in the standard database.
Do you need a hosted solution or will you purchase and install your chosen software on your existing network? A decision not to be taken lightly. A hosted package means that you will need little IT support and upgrades will be performed automatically by your chosen supplier. Purchased software will be installed directly onto your server and you will be responsible for the ongoing maintenance, including upgrades.
Absence monitoring is a time consuming process for HR departments. Most HR software applications can track absences in line with the Bradford Factor which identifies persistent short term absence – the most costing and disruptive for businesses
Time and Attendance software enables you to define your staff's work, break, overtime and shift patterns. If you select and integrated solution with a single database, the data collected can then be directly transferred to the Payroll Software module.
Succession Planning is an important tool for a small or large business. This function will enable you to monitor career paths and goals and can be integrated with performance review and training systems.
Appraisals are such an important tool for employee development. An appraisal option can enable the business to reduce the amount of paperwork generated and automate the appraisal process by flagging when staff appraisals are due.
Employee Self Service allows employees to handle a variety of job-related tasks, such as requesting holidays, updating personal information, checking and requesting training and submitting expenses. If online forms specific to your business are required within Self Service, check if you can design your own. Most providers will only provide generic ones.
Reports – time should be taken to review the availability of the system's standard reports and additional report writing facilities. Determine how complex reports are required and how you finally require this information to be displayed/produced. Reports on discipline, absence and training are just a few reports management may need.
Training and the management of staff training records can be a huge task. Many HR software products will give you the ability to track, record and monitor training in the organisation.
Recruitment Software features a host of useful tools for the HR department. It will enable your HR Officer to track potential employees from the application stage right through to recruitment.
Making an informed decision based on the more detailed list we have presented above, should help you to select the HR product that best suits your needs.
Look at the bigger picture
Finally think about your wider business needs. Do you want to integrate your existing systems to your new HR software application? If you are looking for an integrated HR and Payroll software application you may want to transfer data from your existing payroll system to your new application. Does your chosen provider offer data migration services or will you be responsible for this element of the project? If you are going to tie your HR software application to an existing payroll application, how will this work? Does your chosen HR software provider have experience of linking to your current payroll system? You will also want some capability for populating your database from whatever source you can provide for the data. The alternative is manual entry.
Create a detailed HR Software requirements spreadsheet
Create a spreadsheet to help you evaluate each system you are reviewing. List your needs down one side and across the top the vendors you are looking at. Add rows for price, purchase options, implementation timelines and costs. As you evaluate each system you can then tick off which one is meeting all your needs. This helps you to remember who offered what at the end of the evaluation process, helping you to make the right decision.
The benefits of Teamspirit
Teamspirit human resources software is structured so it is not just flexible to use but also affordable. Designed to be user-friendly, and operating from a single database, Teamspirit's HR module is easy and logical to use and as well as recording all the essential employee information, it will enable your HR team to run a host of strategic management reports. As all HR departments have different needs, Teamspirit human resources software provides a functionally rich and scalable solution to meet the changing needs of the business.
The Teamspirit HR system is made up of the following modules:
Employee Information (including Equal Opportunities monitoring),

Absence Analysis (including Parental Leave reporting)

Employee History

Global Statistics (such as point-in-time headcount analysis).

Contracts of Employment (including Working Time Monitoring),

Learning and Development (including Appraisals Management)

Disciplinary and Grievance

Health and Safety

Local Government (including Spinal Points and Multiple Posts)
---
HR Software – Download a copy of our Teamspirit HR Software brochure or contact us today for further information.