Birmingham Repertory Theatre, one of the most exciting producers of new theatre in the UK has chosen FMP Payrite, an HMRC accredited modular payroll system, to effectively manage its payroll. Since deploying Payrite, the payroll services department at Birmingham Repertory Theatre, also known as The REP, has reduced the time spent processing payroll information by 24 hours.
Established in 1913, The REP produces a complicated payroll that deals with weekly and monthly payroll requirements as well as managing the payroll of casual and contract staff, pension schemes, union payments and salary sacrifice. At any one time The REP can employ anywhere between 90 and 200 staff, therefore it required a payroll system that could effectively manage these complexities and account for the RTI and auto-enrolment legislation that came into force in 2014.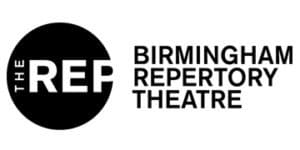 'We were looking for a payroll system which was intuitive enough to manage our complex payroll system, that future-proofed us against the RTI and auto-enrolment legislation and provided access to all costing information available as required. Our previous payroll system fell short when it came to added functionality. The FMP Payrite system manages our payroll very efficiently in comparison. This has saved us in excess of a day in manual processing. It understands our costing process, which was critical for us.'
Christine Johnstone, Finance Director
Prior to implementing Payrite, The REP used a payroll system unable to provide the clarity of information required. Costing information was very difficult to identify and with many employees working across various departments, the payroll system needed to be able to recognise the different work carried out across multiple departments. This requires a system with a high level of intuition in order to recognise the interdepartmental working and to be able to allocate the correct cost to the correct employee.
Johnstone concludes, "The ease which Payrite has bought to the processing of the payroll is brilliant. FMP understood our business and our requirements and the Payrite system demonstrates this. We have received great benefits so far with Payrite and we are looking forward to working with FMP further in the future."