From football stadiums to leisure centres, golf clubs and swimming clubs, FMP Global understands the complexities of leisure and hospitality payroll and HR. The sports and recreation industry is diverse and covers a multitude of business types and staffing structures.
Using our HR & payroll software or our highly trained UK based outsourced payroll service, you can enjoy seamless payroll and HR management, saving you time and costs in the long term.
At FMP Global, we provide specialist leisure and hospitality payroll services and payroll and HR software, catering to a multitude of business types and staffing structures.
With a thorough understanding of the high industry demands within the hospitality, leisure, sports and entertainment industry, our outsourced payroll teams can critically meet the short payroll turn-around times and rapid responses needed to ensure you are on top of your costs on an event by event basis.
There are additional challenges associated with hospitality payroll/leisure payroll – a transient and/or seasonal workforce and a limitless combination of hourly, weekly or monthly paid workers. This means there is much scope for the error and overpayment common in all manual systems.
Retaining and developing an often highly flexible and rapidly changing staff mix means there is often pressure on getting the best value from your processing structure. Our feature-rich HR and payroll software in both versatile and scalable. So no matter how your staffing fluctuates, your software package will always be able to meet your needs without incurring additional costs.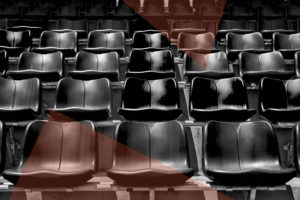 ---
Key Benefits
Duplication avoided
With variable, hourly paid workers hospitality payroll / leisure payroll runs often create huge volumes of data that can create real problems if not managed correctly. Our service utilises data flow to remove duplication of entry and increase overall quality.
Flexing as standard
We understand that the nature of hospitality payroll / leisure payroll requires flexibility in systems to handle a short term increase in contractual staff, heightening the pressure and demands on your finance and payroll department.
Reduced data input
Data entry of starters and leavers can be a time consuming and highly administrative task so well take it on, allowing you to concentrate on other business critical tasks.
No issues with Acquisition
Company acquisitions can lead to a wide array of employee working schemes, TUPE, and multiple sites, job roles, patterns and rules Our software effortlessly creates and applies these nuances for each employee.
Comprehensive reporting
Hospitality payroll / leisure payroll contributes to an understanding of overall event costs and Job costing reports Well share data with multiple departments to help you check and improve internal efficiencies and drive your profitability.
Integration with third parties
We recognise the importance of interfacing payroll with other internal software so we will create bespoke mapping or partner with your workforce/ time and attendance providers to remove duplication, human error, and administrative burden.
Innovation
If you're looking to integrate your HR and workforce management, Time and Attendance software, or enhance the way you work with employee self-service and remote workforce access then speak with us. We constantly thrive to create innovative joined up organisations.